Systematic treatment for the relief of chronic and acute pain
Thanks to all my clients for their patience as I healed after my Feb.12, 2019 broken wrist. My bone is healed and my strength is back. I look forward to seeing you again soon. Call, text or email me for your appointment.
Common pain symptoms treated:
• Running and sports injuries
• Back pain
• Neck and shoulder pain
• Rotator cuff injuries
• Whiplash, headaches
• Tendinitis, overuse injuries
• Thoracic Outlet Syndrome (tingling down arms)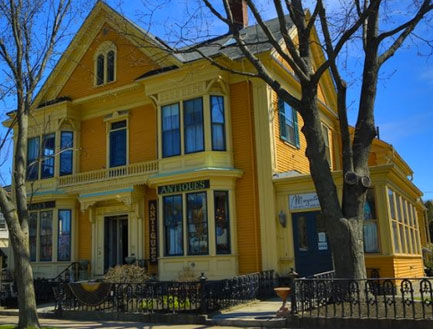 Pumpkin House professional office
in Downtown Brunswick
Located at 153 Park Row, beside Bull Moose and close to Wild Oats Bakery, the building is a lovely Victorian on the National Registry. Check out my Contact page for the map, parking and directions.
Thank you for recommending me to your friends and family. I appreciate all referrals, and enjoy seeing new clients.
If you have had a session with me previously, I look forward to seeing you again! Please call, text or email me to make your next appointment.